Your Trusted Fertility Clinic In New York, NY
Where Are You On Your Fertility Journey?
Your Trusted Fertility Clinic In New York, NY
The Best of Dr. Sher on The Egg Whisperer Show
Infertility diagnosis/treatment
The causes of infertility are multiple and are often difficult to define but may include anatomical conditions involving tubal patency and/or function as well as diseases of the testicles and/or or sperm ducts, dysfunctional levels of certain hormones in both men and women, and ovulation difficulties in women.
Recurrent miscarriage diagnosis/treatment
The time has come to embrace the reality that the term "unexplained" is rarely applicable to 1) infertility of unknown cause, 2) repeated IVF failure, and 3) recurrent pregnancy loss (RPL). More often than not, rather than being "unexplained," the condition is simply ignored and as such remains "undiagnosed." All that is needed is to investigate and treat the issue appropriately in order to solve the problem.
Egg freezing for future fertility
There are many reasons why patients may need to preserve their fertility. For some, it may be a focus on education and career delays and for others it may be due to an illness. Although the decline in reproductive potential that occurs with age cannot be reversed, freezing your eggs at a younger age may allow the eggs to be preserved until you are ready to conceive. While there are no guarantees, using cryopreserved eggs may improve your chances for pregnancy in the future.
Dear Patients,
I created this forum to welcome any questions you have on the topic of infertility, IVF, conception, testing, evaluation, or any related topics. I do my best to answer all questions in less than 24 hours. I know your question is important and, in many cases, I will answer within just a few hours. Thank you for taking the time to trust me with your concern.
– Geoffrey Sher, MD
Hi Dr Tortoriello,
I met you years ago in nyc at your practice. I already had a daughter and wanted in vitro for a son. As my husband and I moved around this time to London we went ahead and took our chances and had another little girl (the love of my life). I am very sad today after just turning 43 because I just had a miscarriage. I got pregnant naturally with ease but didn't keep the baby. The pregnancy lasted 6 weeks and 6 days. Will u please see me very soon as time is so important at my age. I definitely want in vitro with my own eggs and as soon as possible. I definitely want you to be my doctor. We live in Paris now which is the reason I'm requesting a video consultation vs an appointment in person.
Thank you so much,
Elizabeth Brooke Grout
d.o.b. 9/28/79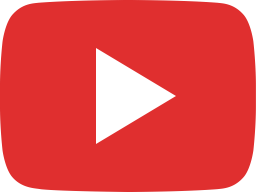 Best of Dr Sher - Egg Whisperer - How to Avoid Implantation Failure During IVF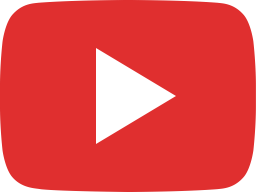 Best of Dr Sher - Egg Whisperer Show - Best Ovarian Stimulation Protocols for IVF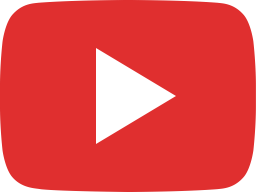 Best of Dr Sher - Egg Whisperer Show - IVF Failure and Recurrent Pregnancy Loss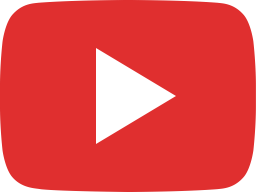 Best of Dr Sher - Egg Whisperer Show - What is IUI? History of IUI and Explanation of How IUI Works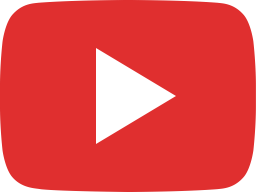 Best of Dr Sher - Egg Whisperer Show - Treating Endometriosis-Related Infertility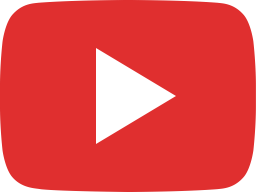 Why Did My IVF Fail and What Can I Do About It Next Time? - Have a Baby Podcast - Episode 5

No Results Found
The page you requested could not be found. Try refining your search, or use the navigation above to locate the post.
The emphasis we put on innovative, state-of-the-art technology began with our founder, Dr. Geoffrey Sher, one of the pioneers in the field of IVF, who has been influential in the births of more than 17,000 IVF babies. Dr. Sher plays an active role alongside our medical director, Dr. Drew Tortoriello. Together they have over 55 years of clinical and academic experience in the field of Reproductive Medicine.
Together, they were the first to introduce Preimplantation Genetic Testing which vastly increases the chances of IVF success and is now performed worldwide. They also pioneered the testing and treatment of Immunologic Implantation Dysfunction (IID) that frequently leads to "unexplained" infertility, repeated IVF failure, and recurrent miscarriage. We're able to conduct a variety of other treatments and tests right on site. For example, we offer on-site sperm testing to ensure proper sperm selection techniques are used to create the healthiest possible embryos.
For those women seeking to preserve their fertility, we offer vitrification, a state-of-the-art technology that ensures their eggs will ultimately be thawed successfully.
From the moment you walk into our state-of-the-art New York fertility clinic, you'll feel the warmth and compassion that will define your experience with us. Drew Tortoriello, MD serves as our Medical Director. He's an outstanding fertility specialist that you'll find to be caring, compassionate and personable.
When you receive fertility treatment with us, your doctor will participate with hands-on management of your case throughout your treatment. We've gained a reputation of being the place to turn to when all other treatment options have failed, and patients are searching for hope and fresh alternatives.
TL;DR:
Our doctors are among the best in the world, with over 55 years of combined experience
Together, they pioneered several tests and treatments that can help where other treatments have failed
We do many tests right here at the clinic, which means faster results and ensures proper techniques are used
Your doctor will be with you at every step of your treatment
Everyone here will get to know you during your treatment so you won't just feel like a number
We're known for being the clinic to go to when all other treatments have failed